Summary
Gogogo! is a head-to-head, tournament-style party game for 3 to 16 players. There's an entirely different challenge every round! This is a chance to test your natural ability against your friends and family!
Gogogo! is perfect for people who love board games, it offers a totally different competitive experience to most apps. Anyone can play, from children to grandparents!
‍
Team
Lead Game Developer
Game Designer / Strategy (Me)
Project Manager
x3 Producers
x3 Animators
Quality Assurance Engineer
What we did
Karrot is a BAFTA and Emmy award-winning independent London-based animation studio. Their goal was to create an exciting new legacy in social gaming. They came to us with a prototype and asked for help with designing and launching Gogogo!
We ran workshops and playtests to refine the mini-games. We also sent a sizable amount of time working on the monetisation strategy, and we felt like the paywall should be removed and should be a basic version of the game with an option to unlock IAP (in-app purchases).
‍

Conclusion
The US Apple AppStore recently featured Gogogo! as "GAME OF THE DAY". This game has now received over 100,000+ downloads and is rated 4.8 stars. The hook models have been very successful, increasing DAU (daily active users) to almost 60%, with updates we are expecting continued success.
‍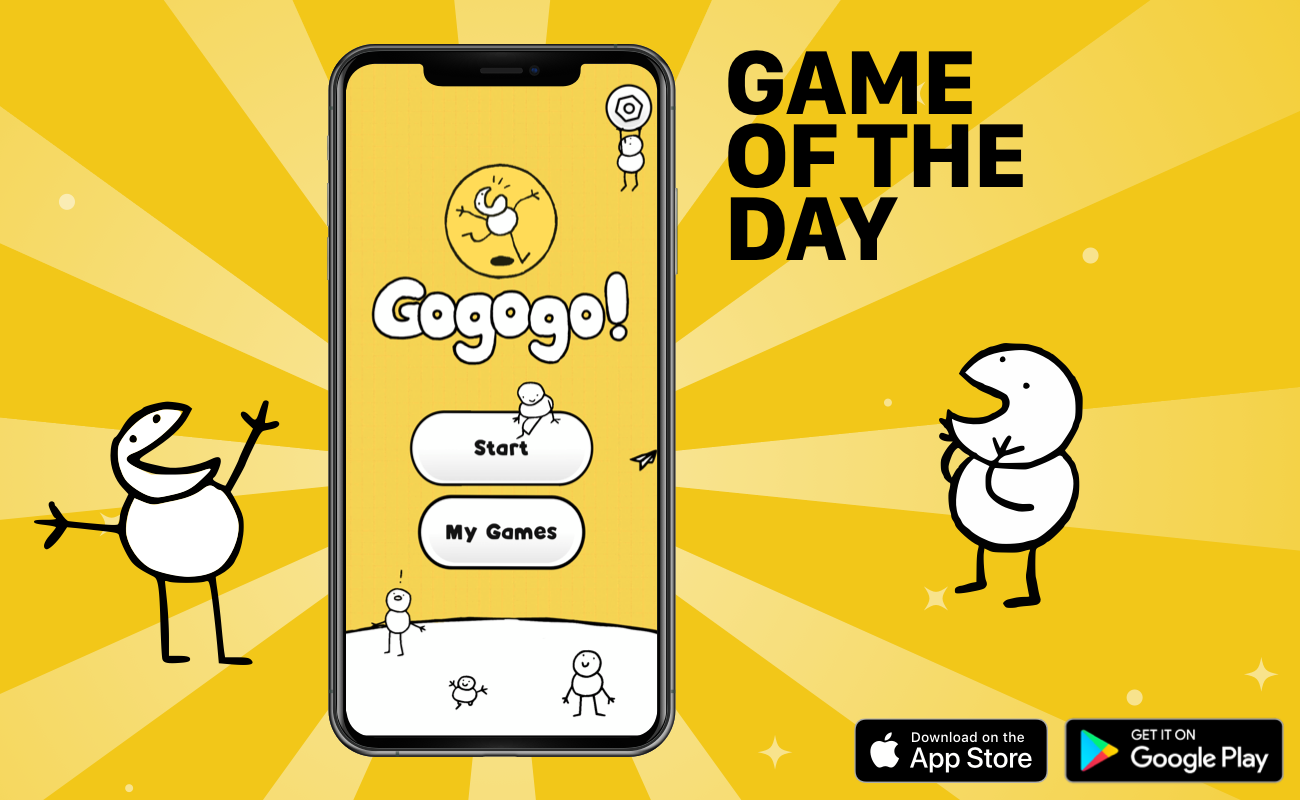 ‍