Summary
Totem is a B2B product designed to empower teams to do their best work. The core client is available on iOS and Android, and a web-based CMS (Content Management System) supports admin users.
‍
‍
Team
iOS Developer
Android Developer
x2 Backend Developers
Quality Assurance Engineer
Lead UX / Gamification SME (Me)
Project Manager
Product Manager
CEO Stakeholder
‍
What we did
Totem is essentially a startup within a startup. Play Consulting funded the early stages to help it grow into a profitable business. We had a dedicated team working from Jan to May in 2016, designing and building the MVP. We launched the first version with Hakkasan. From there, we focused on continuing to develop our product adding new features and optimisations based on feedback from customers and usage data - releasing updates every sprint.
Conclusion
Since 2016 Totem has grown massively, rolling out to huge companies like John Lewis, Mercer and PwC - changing the way colleagues interact and recognise each other. There are now 100,000s of paying users.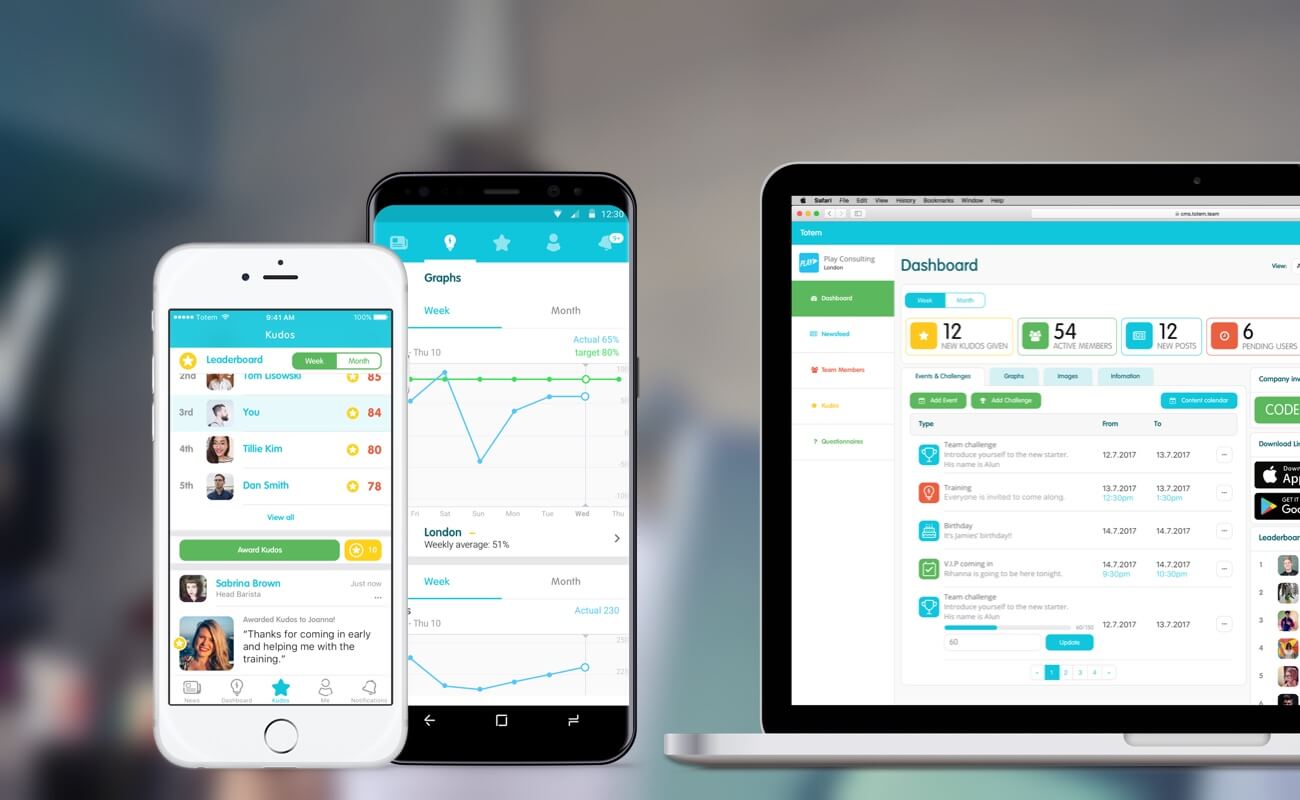 Stats
After rollout avg 90% of staff use Totem
80% of users use Totem daily
4.7 average sessions/ day
80% week 4 retention
‍