Summary
From 2017 to 2018, I worked via PWC on the HMCTS Digital Reform Programme. This was a part of the £1bn budget set out by the MoJ aimed at modernising the justice system.
‍
"HMCTS is responsible for the administration of criminal, civil and family courts and tribunals in England and Wales – and non-devolved tribunals in Scotland and Northern Ireland. We handle about four million cases a year, operate from around 350 courthouses and hearing centres and employ more than 16,000 people, most of whom are frontline, operational staff"
‍
Team
x2 Gov User Researchers
Gov Project Manager
Gov SME / Project owner
Lead UX / Researcher (Me)
PwC Senior Manager
PwC Manager
x2 PwC Senior Associates
‍
What we did
There were multiple teams and workstreams across the reform programme. We ran 3-week lab sprints on each of these workstreams. We were tasked to find insights and build current and future journeys along with prototypes to test new solutions.
‍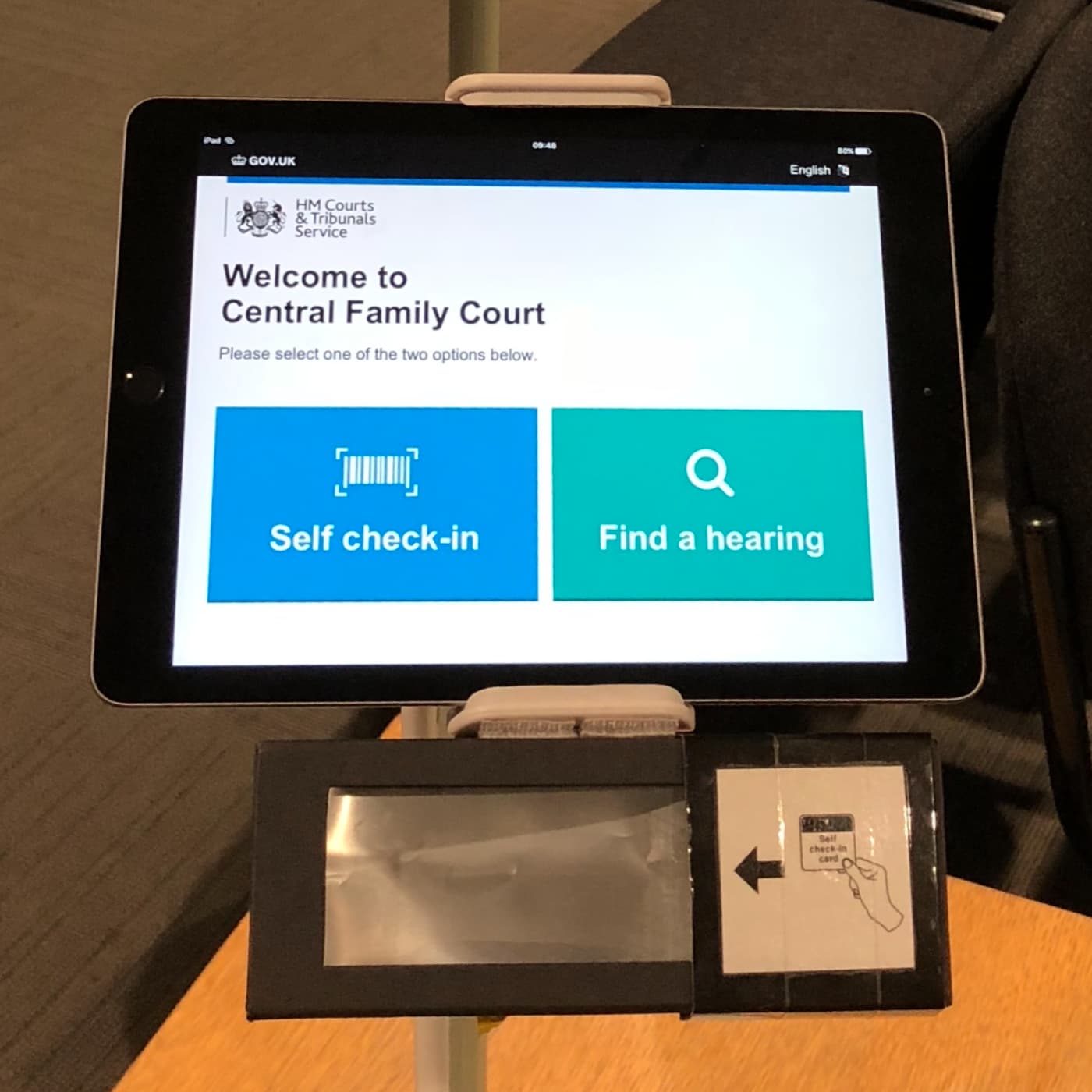 ‍
Understand
The team ran user interviews, surveys and focus groups on building a solid foundation of empathy for the users of the legal system, from judges and legal professionals to witnesses, litigants and vulnerable victims of crime.
Our team then created insight packs, service blueprints, empathy maps and personas. We also designed and ran workshops with different people from the service.
‍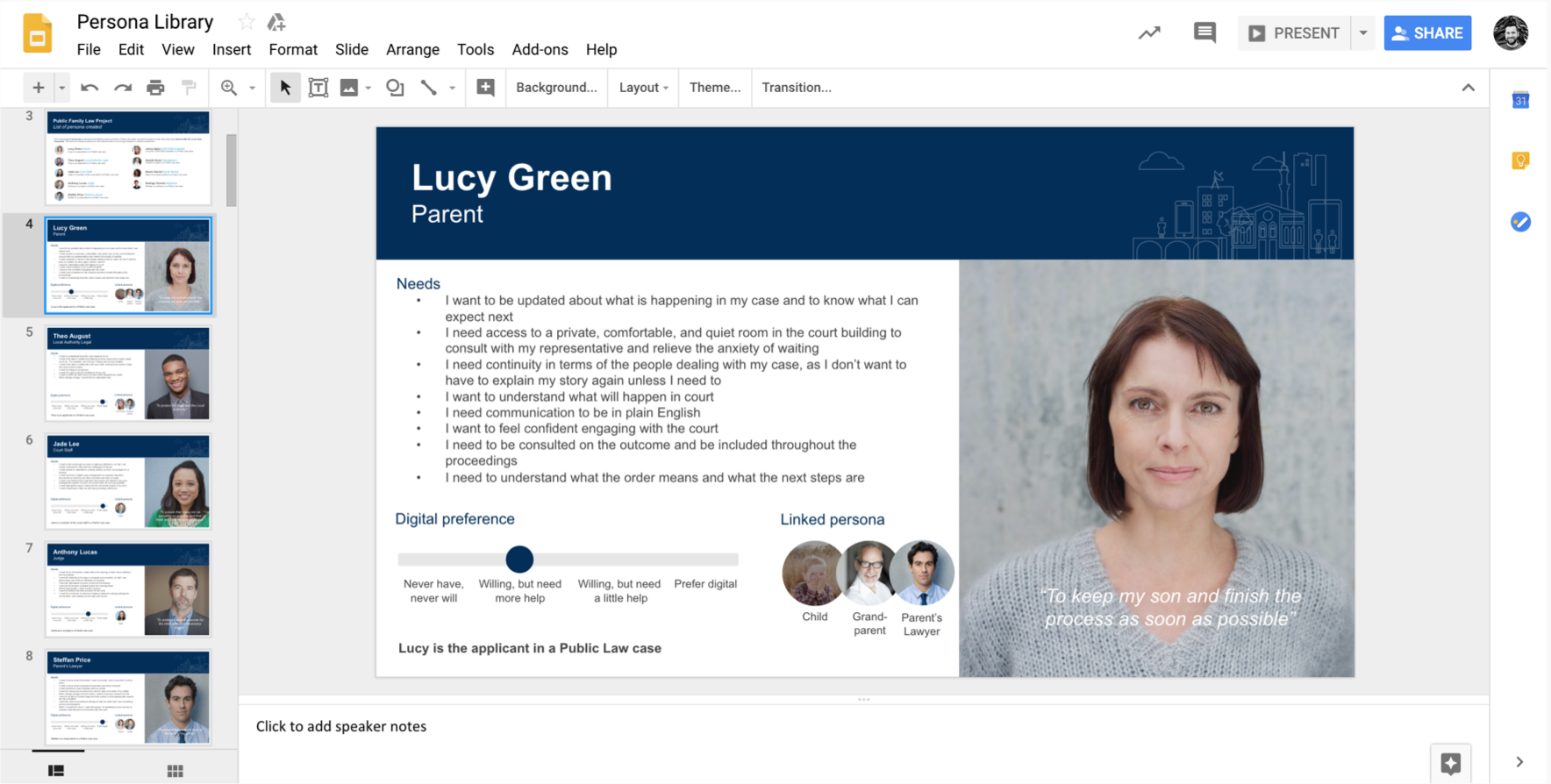 ‍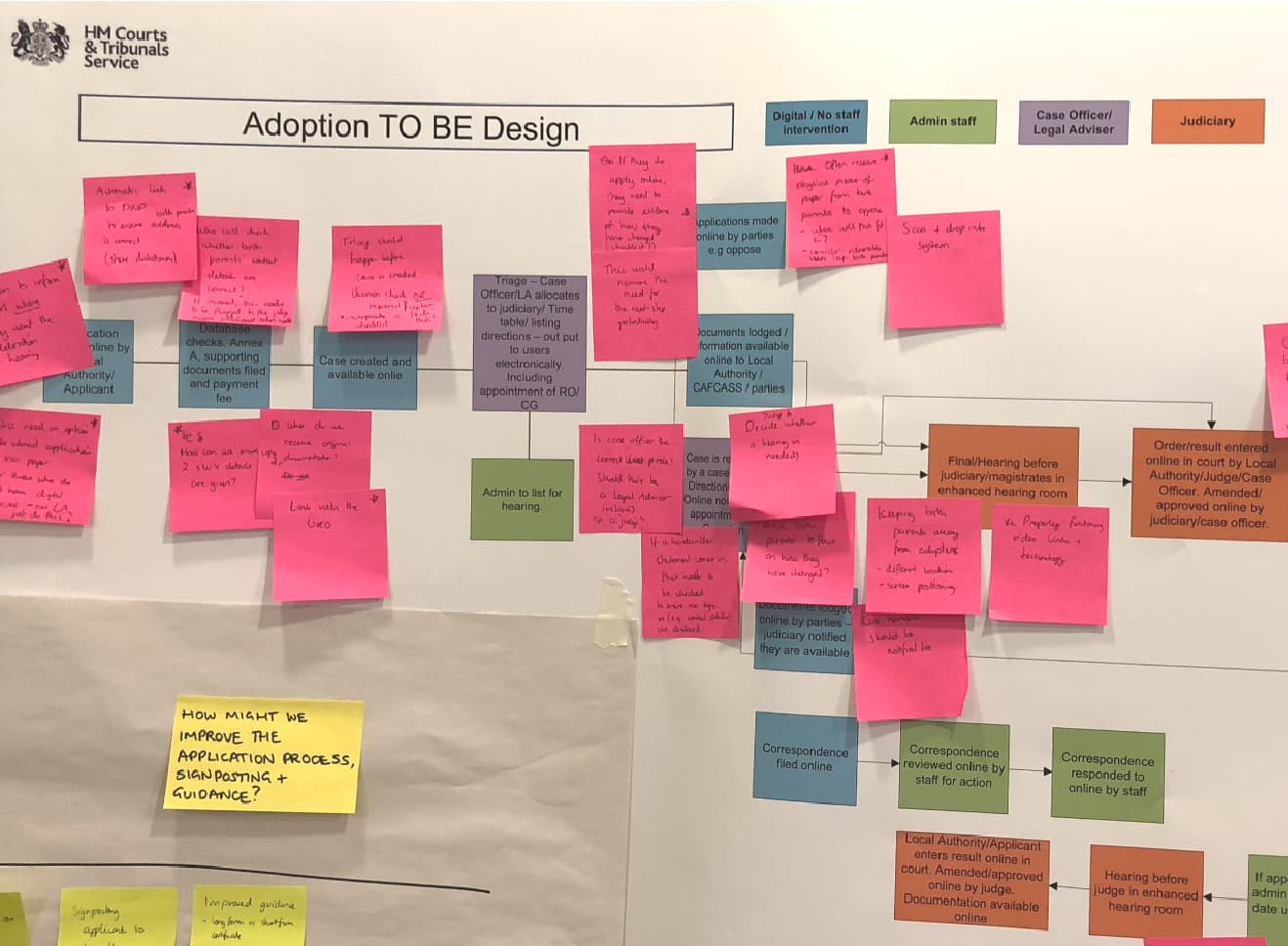 Explore
Outputs from the workshops helped us improve our insight packs, blueprints and empathy maps. After synthesizing the data, we started to explore solutions and create testable hypotheses and validation experiments.
Pre-hearing - All parties can easily navigate the building and access information relating to their hearing.
‍
"Giving all parties access to up to date information, appropriate meeting, working and waiting facilities will enable effective preparation and reduce the burden on court staff."
‍
Features
Support and respect
Effective navigation
Appropriate space and facilities
Up-to-date hearing start times
‍
Measurements
Qualitative feedback
Updates of digital information
Average hearing duration
‍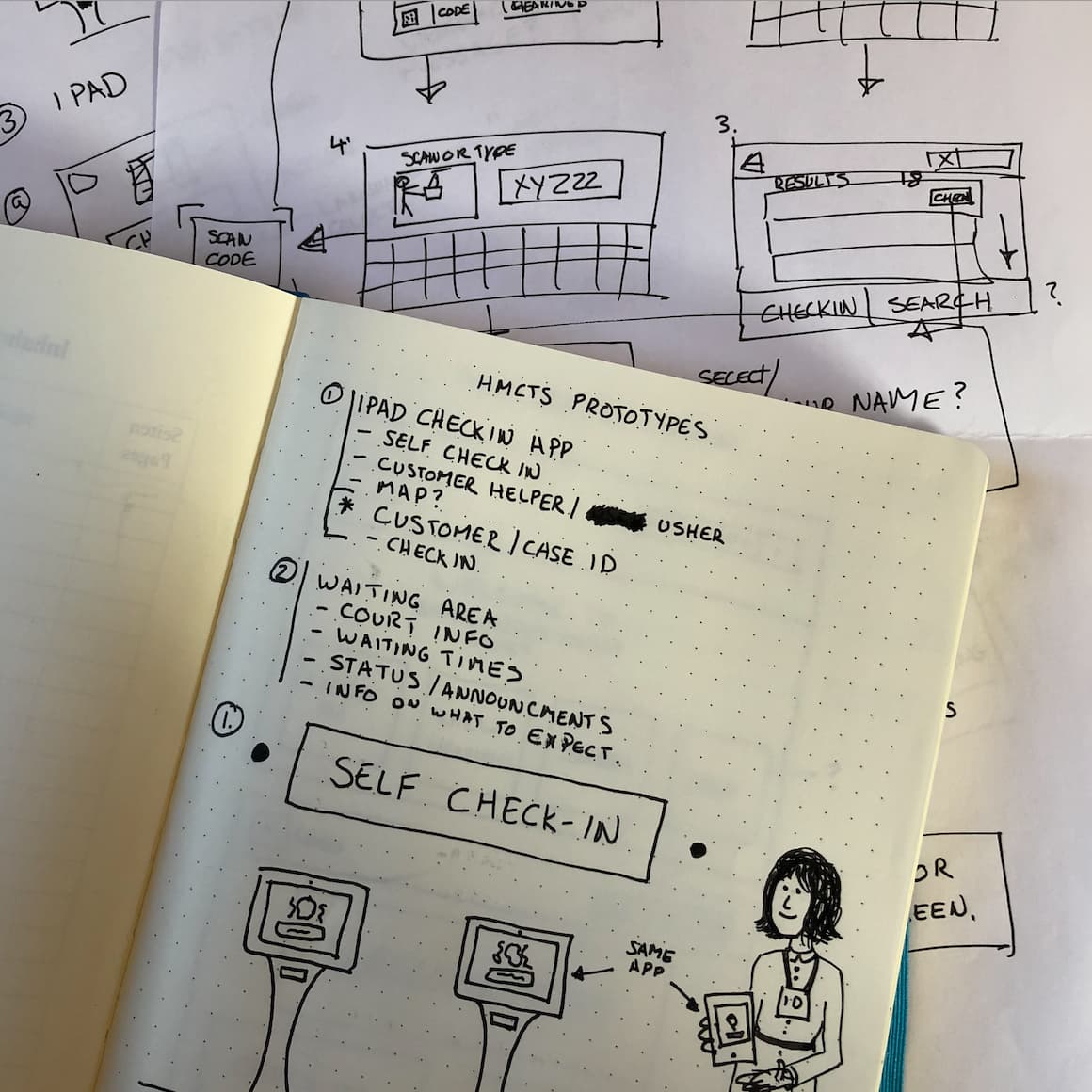 ‍
Materialise
Once we had our validation experiments ready, we went to the courts and tested them out with previous customers of the court system.
We set up a self-check-in app just after security to automate the check-in process. Customers could also find out information about the hearing, see estimated waiting times, access a map of the building facilities and see the status of other hearings.
‍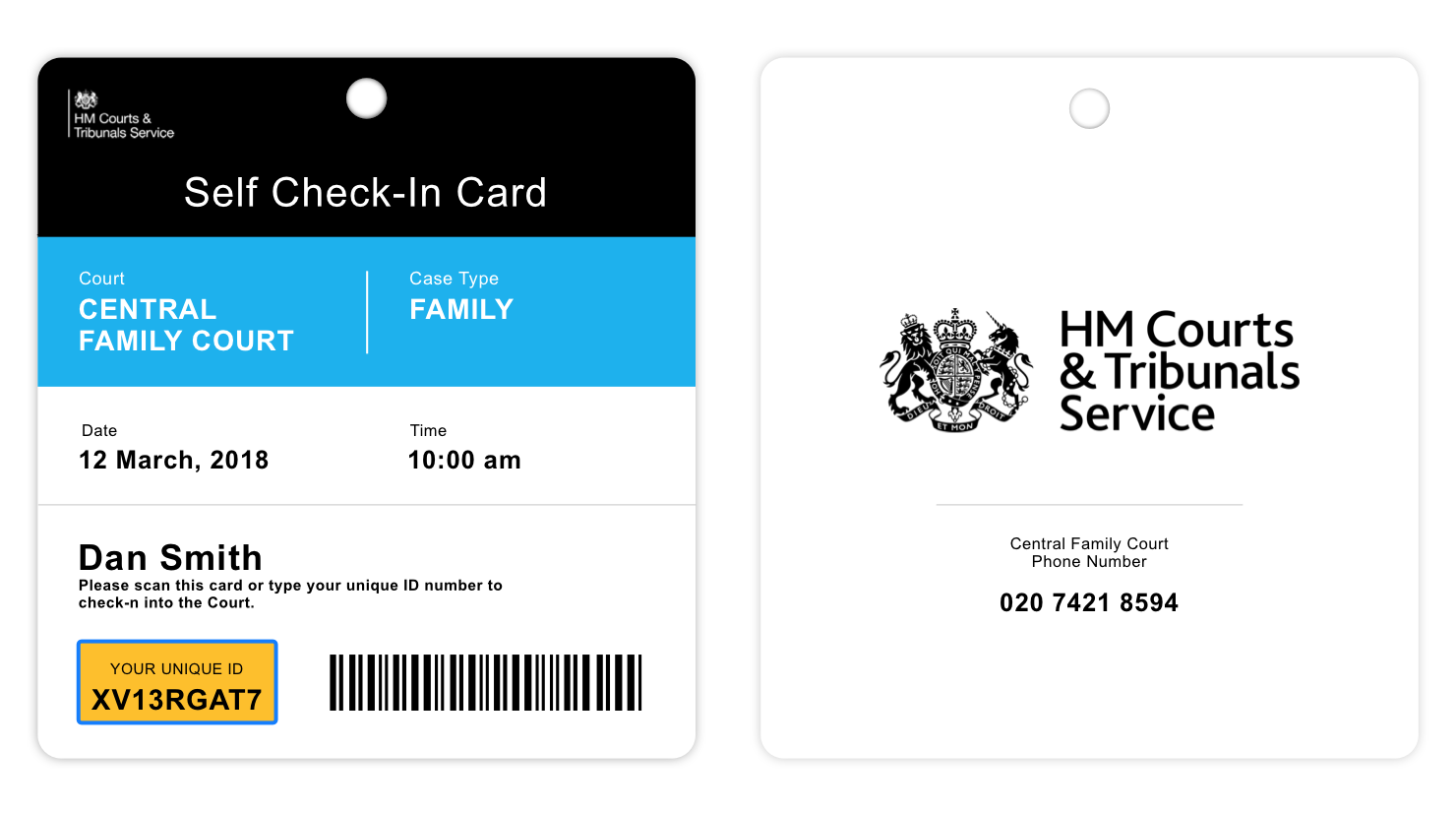 ‍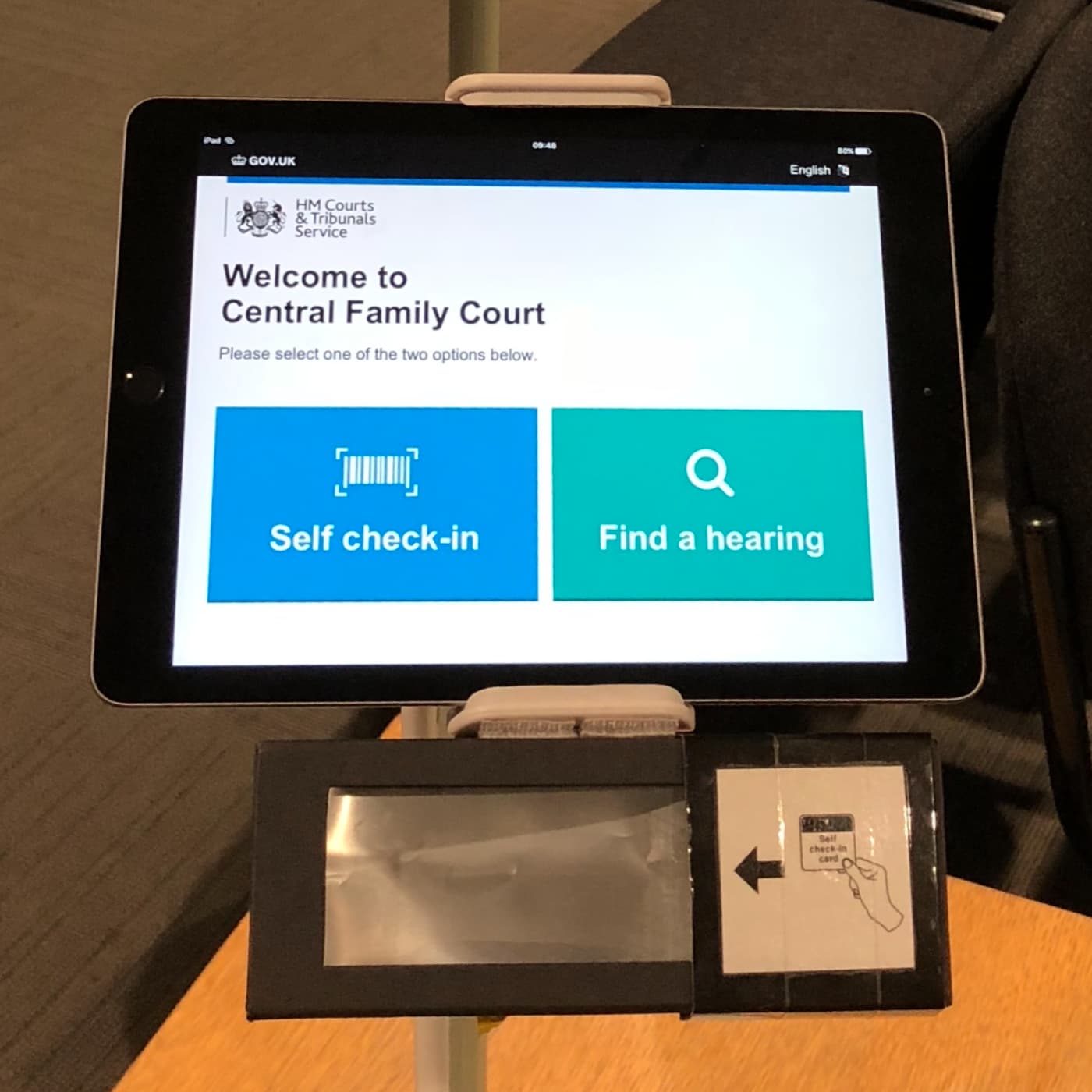 ‍
We set up new signage to help customers navigate. We also set up an announcement board in the waiting room that provided estimated time and current status of each case, courtroom numbers, time and name of the Judge.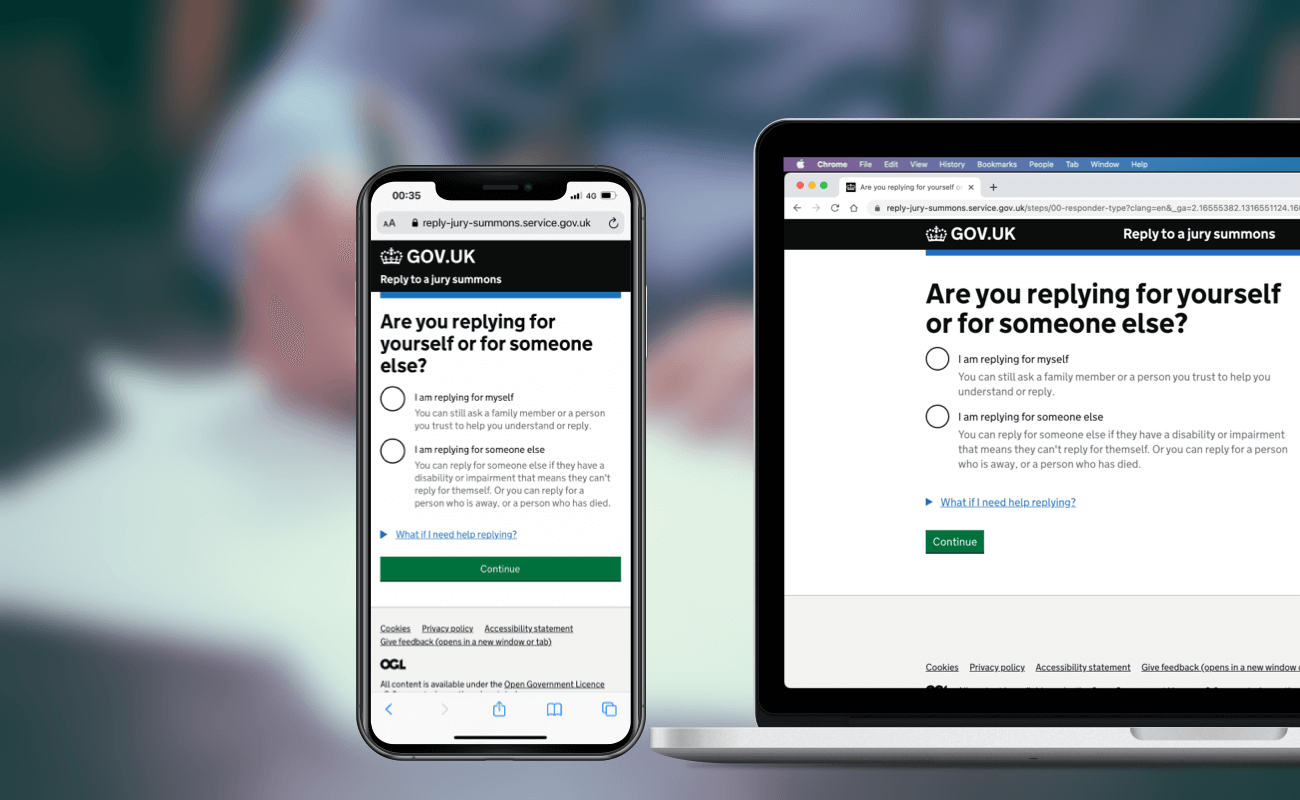 Conclusion
Some of the prototypes have been taken forward and are now live and a part of the customer services. Send me a message if you would like to learn more.